Projekt: Asterisk
Asterisk, is a project of residential area for constant accommodation of people with common interests.
For example, for elderly people.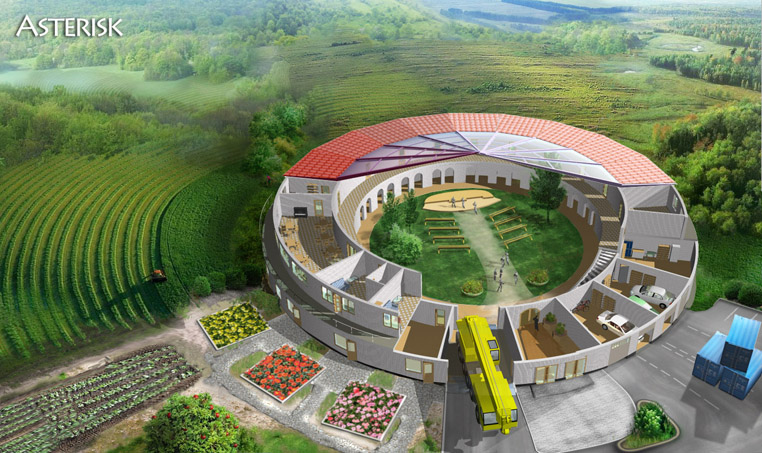 Goals of the project:
1) To create the conditions for active social life on physical level.
2) To develop a concept where everybody can develop own individual talents in socially intensive life.
3) The project is providing conditions for growing vegetables, flowers, fruits, keeping the workshops and
conducting different handicraft.
4) Big attention is paid to leisure and cultural life of participants.